Developed in close collaboration with the renowned skateboarder,

invites you to transform your world into the ultimate skating paradise. Make alleys into half-pipes, empty fountains to make bowls, and extend rails for endless grinds. Whether skating alone or with friends, you can find or create your perfect skate spot, try out tons of tricks hand-picked by Shaun, including his own creation, the "Armadillo", and compete in a variety of challenges. Shaun White Skateboarding is the only game that gives you the power to shape, create, and ride the ultimate skatepark.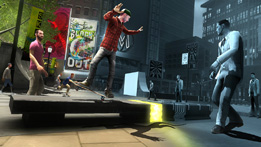 TRANSFORM THE WORLD AROUND YOU INTO THE ULTIMATE SKATING PARADISE
Create incredible skate lines using city structures, stretch and twist handrails to dizzying heights, empty fountains to create bowls, make alleys into epic quarter pipes and so much more. New areas are revealed, better skate lines are created and buildings are transformed. Creativity is rewarded with points, gear and new skating opportunities.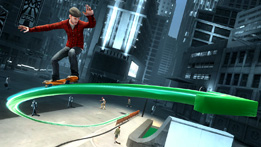 EXPLORE AND DISCOVER A WORLD FULL OF SKATEBOARDING POTENTIAL.
Extend handrails and guide them through massive city districts. Find or create skate spots you've only dreamed about while competing in a variety of challenges including race, collect, narrative missions, and many more.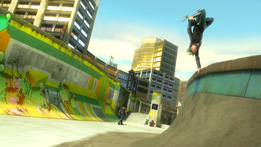 EXPERIENCE ALL THE SENSATIONS OF AN EXPERT SKATER.
Try your hand at a wide array of tricks hand-picked by Shaun, including his own creation the "Armadillo!"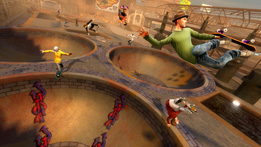 COMPETE IN MULTIPLAYER.
Jump online to challenge your friends in co-operative or adversarial modes: online or local split-screen.